It was a long holiday weekend. You were out at the pool, the fireworks show and the mall. Here's what you may have missed in 3D entertainment news:
The Last Airbender 3D Fails. Miserably
Roger Ebert says The Last Airbender "is an agonizing experience in every category I can think of and others still waiting to be invented." Ouch!
Read the full review here»
3D Means Bigger Blu-rays
To accommodate the increased space requirements of 3D flicks, the Blu-ray Disc Association recently announced the specifications for BDXL, a new multilayer Blu-ray disc that can store up to 128 GB. That's more than twice the capacity of original single and dual-layer Blu-ray discs, which can hold up to 25 and 50 GB respectively.
DIRECTV and Panasonic Partner on 3D Channel Suite
"Millions" of lucky DIRECTV customers (who happen to own 3D TVs and 3D glasses, which probably brings that number down to about 30) are now able to watch a suite of three new 3D channels made available July 1. The content includes sports, nature shows and concerts. Has anyone watched the new 3D channels? We're eager to hear reviews!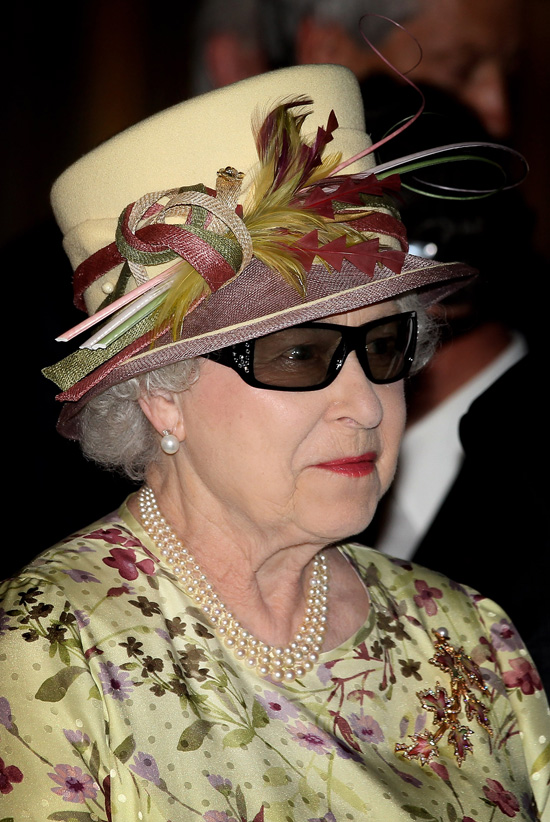 The Queen of England Tests Out 3D
Her Majesty received a quick lesson in 3D technology in Toronto recently, according to the UK Telegraph. The Queen donned Swarovski crystal-studded 3D glasses and watched a short stereoscopic screening. No word on what she thought of the film clip, but an employee at the studio said she really liked the glasses.
3D Prescription Glasses Available By The End of Year
Speaking of personalized 3D glasses, Gunnar Optiks is working on prescription 3D lenses, according to TGdaily.com. They should be released by the end of the year. It is unknown how much these would cost. A question to our spectacle-clad readers – how much would you pay for these?